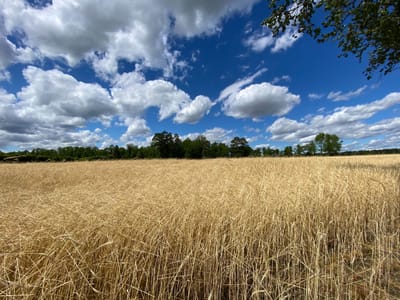 We are a survival food company located in Birmingham, AL that supplies bulk survival food. We focus on supplying dry goods that have a shelf life of up 30 years or more (dry milk is the exception with up to 20 years). We believe that every household is more secure when it has emergency food on hand. Whether you are looking for a 3 week supply or a 3 year supply, we are here to help. It can be a daunting task to secure bulk food for an entire family; we are here to make it easy. We offer complimentary deliver for orders over $700 and within 25 miles of downtown Birmingham.

Our food is packaged in 5 mill or thicker Mylar bags and sealed with oxygen absorbers (except for salt and sugar), which is then enclosed in a food grade bucket and lid (BPA free). This time tested process allows for the long shelf life of up to 30 years or more depending upon the item. We recommend storing your food in a cool, dark and dry place. The Mylar bags protect against oxygen, moisture and sunlight and the bucket protects against pets, pests and bag puncture, which are all the enemies of long term food storage.

We use only the highest quality ingredients. We practice what we preach. The food we sell is the exact food our family has on hand for emergencies.

Even if you don't buy from us, and we hope that you do, please do find a way to store up food. Many predict food shortages are coming to the entire world.

From our family to yours, we wish you luck during this trying time. God Bless.